Product Summary
The AD8512ARZ is a precision, very low noise, low input bias current, wide-bandwidth jfet operational amplifier. The combination of low offsets, low noise, and very low input bias current makes the AD8512ARZ especially suitable for high-impedance sensor amplification and precise current measurements using shunts. The AD8512ARZ is used in medical instruments, electronic measurements, and automated test equipments.
Parametrics
AD8512ARZ absolute maximum ratings: (1)Supply Voltage: ±18 V; (2)Input Voltage: ±VS; (3)Output Short-Circuit Duration to GND: Observe Derating Curves; (4)Storage Temperature Range R, RM Packages: -65℃ to +150℃; (5)Operating Temperature Range: -40℃ to +125℃; (6)Junction Temperature Range R, RM Packages: -65℃ to +150℃; (7)Lead Temperature Range (Soldering, 10 sec): 300℃; (8)Electrostatic Discharge (HBM): 2000 V.
Features
AD8512ARZ features: (1)Fast settling time: 500 ns to 0.1%; (2)Low offset voltage: 400 μV max; (3)Low TCVOS: 1 μV/℃ typ; (4)Low input bias current: 25 pA typ; (5)Dual-supply operation: ±5 V to ±15 V; (6)Low noise: 8 nV/√Hz; (7)Low distortion: 0.0005%; (8)No phase reversal; (9)Unity gain stable.
Diagrams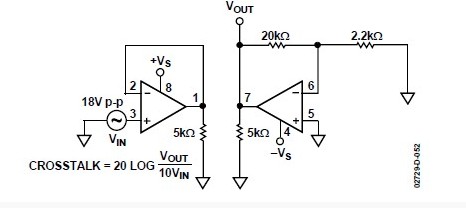 Image
Part No
Mfg
Description
Pricing
(USD)
Quantity

AD8512ARZ



IC OPAMP JFET 8MHZ DUAL LN 8SOIC

Data Sheet



| | |
| --- | --- |
| 0-1: | $2.30 |
| 1-10: | $2.05 |
| 10-100: | $1.68 |
| 100-250: | $1.52 |
| 250-500: | $1.36 |
| 500-1000: | $1.15 |
| 1000-2500: | $1.09 |


AD8512ARZ-REEL



IC OPAMP JFET 8MHZ DUAL LN 8SOIC

Data Sheet



AD8512ARZ-REEL7



IC OPAMP JFET 8MHZ DUAL LN 8SOIC

Data Sheet