Product Summary
The MPC855TZQ80D4 is a power quad integrated communications controller (PowerQUICC). It is a versatile one-chip integrated microprocessor and peripheral combination designed for a variety of controller applications. The MPC855TZQ80D4 particularly excels in communications and networking systems. The MPC855TZQ80D4 is referred to as the MPC860 in this hardware specification.
Parametrics
MPC855TZQ80D4 absolute maximum ratings: (1)Supply voltage, VDDH: –0.3 to 4.0 V; VDDL: –0.3 to 4.0 V; KAPWR: –0.3 to 4.0 V; VDDSYN: –0.3 to 4.0 V; (2)Input voltage, Vin GND: – 0.3 to VDDH V; (3)Temperature (standard), TA(min): 0℃; Tj(max): 95℃; (4)Temperature (extended), TA(min): –40℃; Tj(max): 95℃; (5)Storage temperature range, Tstg: –55 to 150℃.
Features
MPC855TZQ80D4 features: (1)Embedded single-issue, 32-bit core (implementing the Power Architecture technology) with thirty-two 32-bit general-purpose registers (GPRs); (2)Contains complete dynamic RAM (DRAM) controller; (3)Each bank can be a chip select or RAS to support a DRAM bank.; (4)Up to 15 wait states programmable per memory bank; (5)Glueless interface to DRAM, SIMMS, SRAM, EPROM, Flash EPROM, and other memory devices; (6)DRAM controller programmable to support most size and speed memory interfaces; (7)Four CAS lines, four WE lines, and one OE line; (8)Boot chip-select available at reset (options for 8-, 16-, or 32-bit memory); (9)Variable block sizes (32 Kbytes to 256 Mbytes); (10)Selectable write protection; (11)On-chip bus arbitration logic.
Diagrams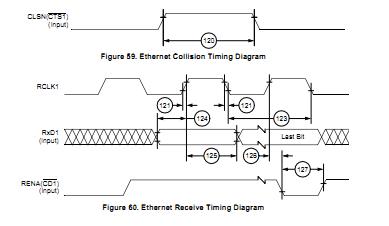 Image
Part No
Mfg
Description
Pricing
(USD)
Quantity

MPC855TZQ80D4

Freescale Semiconductor

Microprocessors (MPU) POWER QUICC

Data Sheet



| | |
| --- | --- |
| 0-1: | $28.03 |
| 1-25: | $24.13 |
| 25-50: | $23.17 |
| 50-100: | $19.70 |

Image
Part No
Mfg
Description
Pricing
(USD)
Quantity

MPC800

Other



Data Sheet

Negotiable

MPC801

Other



Data Sheet

Negotiable

MPC801KG

Other



Data Sheet

Negotiable

mPC8104GR

Other



Data Sheet

Negotiable

mPC8106TB

Other



Data Sheet

Negotiable

mPC8109TB

Other



Data Sheet

Negotiable