Product Summary
The BFW92A is a Silicon NPN Planar RF Transistor. The applications of the BFW92A include Wide band RF amplifier up to GHz range.
Parametrics
BFW92A absolute maximum ratings: (1)Collector-base voltage: 25 V; (2)Collector-emitter voltage: 15 V; (3)Emitter-base voltage: 2.5 V; (4)Collector current: 25 mA; (5)Total power dissipation Tamb ≤ 60 ℃: 300 mW; (6)Junction temperature: 150 ℃; (7)Storage temperature range: –55 to +150 ℃.
Features
BFW92A features: (1)High power gain; (2)Low noise figure.
Diagrams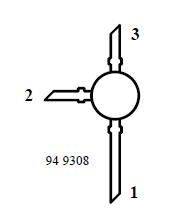 Image
Part No
Mfg
Description
Pricing
(USD)
Quantity

BFW92A

Other



Data Sheet

Negotiable
Image
Part No
Mfg
Description
Pricing
(USD)
Quantity

BFW92A

Other



Data Sheet

Negotiable